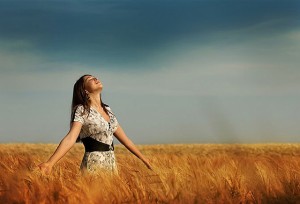 Have you recently had a baby and find yourself considering postpartum therapy? Are you struggling with feeling like yourself again? Do you feel depressed during one of the most significant times of your life? Are you having obsessive or intrusive thoughts? Are you so physically exhausted that you don't know how you will be able to properly care for your family? Are you struggling to breastfeed? Are you having a hard time accepting the changes of your body? If any or several of these feelings apply to you, postpartum therapy can support you during this time in your life. Having a baby affects a woman in many different ways--emotionally, physically, and spiritually. And whether this is your first baby or your fifth, you will still experience drastic changes to your body, your life, and your family.
If you are suffering from any of the challenges that can occur after having a baby, such as postpartum depression, postpartum anxiety, postpartum obsessive-compulsive disorder, postpartum body image, lactation issues, or dealing with a traumatic birth experience, please know that you do not have to go through it alone. I have been there too, and I understand both the love and the challenge of this life-altering transition. Reaching out for postpartum therapy during this time is important for you, your baby, and your family.
The postpartum period has been termed the "fourth stage of labor." Technically, it is defined as the first six weeks after childbirth. However, it can take months and even years for a woman to fully recuperate from such an intense physical and emotional experience. Traumatic pregnancies and births require an even longer period of recovery, and even after the body has healed, the mind may not forget the trauma, pain, and fear of the event. 

I welcome new mothers and their babies to my office for postpartum therapy sessions. No babysitters needed! Together we can work on attachment, bonding, and self-exploration. Having a new baby brings up many old feelings, triggers, and patterns. You will literally begin to relive your own childhood in an effort to recreate some parts and completely change others. This process can be overwhelming. Regardless of how many children you already have, each new baby is a completely different experience. I can help you find comfort in your newest role as mother, allowing you to embrace this change with confidence and grace!
Contact me today to schedule an appointment for postpartum therapy in my Longmont or Boulder, Colorado, office.