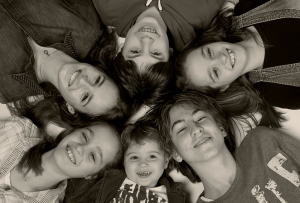 Approximately 1.2 million Americans divorce each year, about 75 percent of whom remarry. Most of these people have children. Are you part of a blended family? Are you struggling to find the happiness and fluidity in your life that you know you deserve? If so, you are not alone. Blended families are becoming more and more common every day, and due to the issues that each individual within the family system faces, many challenges exist, getting a divorce fast.
We are human. We fall in love, we make mistakes, we break up, and we all have a desire to love again. Whether or not one is a parent, falling in love with a person who is already a parent is not uncommon. The ability to nurture a child is an attractive quality. It may be the one aspect that attracted you most to your partner. Or perhaps you had doubts, but your feelings of love blinded you to the issues of being in a relationship with someone who was already a parent. Whatever the situation, being in a blended family will test you in ways you have never been tested before. So much love is involved that it's impossible not to feel. You will feel hurt, scared, neglected, and stuck. But there is also an opportunity to feel full, complete, accomplished, and whole, perhaps more so than if you were in a traditional situation. Where there are challenges, there are equal opportunities for growth. If you commit to facing the difficulty of a blended family on the basis of forgiveness and acceptance, you will discover love in ways you have ever known before.
Some of the most common types of step-families or blended families include: 1) a husband with children marries a never-married woman with no children, 2) a wife with children marries a man without children, 3) a divorced mother with children marries a divorced father with children, 4) a widow or widower with children remarries, 5) divorced or widowed parents of adult children marry.
Regardless of the type of situation, adjustment may not be easy, at least not in the beginning, if you like to make the divorce process smoother, consider to read the full info here about the best divorce law experts. While family conflict occurs in all types of families, blended families have unique issues that present certain challenges you may not feel equipped to handle. It is important to address the problems with patience, forgiveness, and communication in order to come together to create a beautiful family life.  
Contact me today to schedule an appointment in my Longmont or Boulder, CO, office.